What We Do
The Kiwanis works to make our community a better place through service projects and fundraising for local organizations all while creating a rewarding social experience for our members.
Fundraising
The money we raise money goes towards supporting a variety of organizations that serve the needs of the community. Learn more about the activities we do and the people and organizations we help below!
Annual Pancake Breakfast
Our Kiwanis club raises funds through a pancake breakfast annually. In 2021, we served 530 breakfasts! This breakfast is traditionally held annually in March at CenClear, 1633 Philipsburg Hwy, Philipsburg. This year we did it at the same location as a drive thru event!
Golf Outing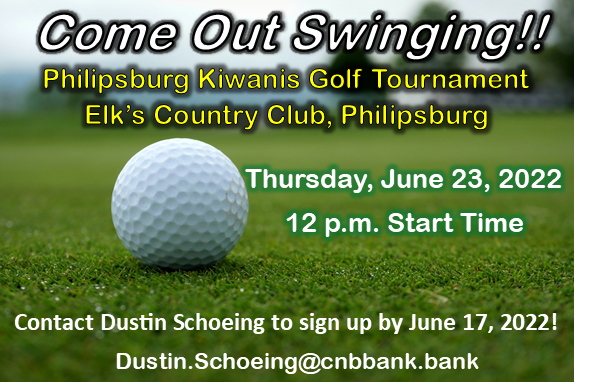 All proceeds benefit our local community children and help to fund our community service projects and gifts to various area agencies that impact our children: such as the YMCA, Trinity United Methodist Shoe Bank, the Presbyterian Angel Sent Soap Pantry, Central PA Community Action Food Bank and so many others.
Each golfing ticket includes a buffet supper. Prizes awarded include Closest to the Pin, Longest Drive, Best Dressed, Best Hat, and more. We will also have a 50/50. A guest or spouse is welcome for a small additional cost. Mulligans will also be sold, but will be limited to one per person.
We are limited to a total of 60 golfers on the course
Annual Rose Sale
The Kiwanis holds an annual Rose Sale each October at the CenClear Building at 1633 Philipsburg Bigler Hwy, Philipsburg, PA.
Annual Kiwanis Chicken BBQ
Our Kiwanis club does a Chicken BBQ. It is an annual event held every September at the Rush Township Borough Building. 150 N. Richard Street. Philipsburg, PA.
Annual Blood Screening
Blood Screening event held every year in October at Trinty United Church Basement-Philipsburg, PA at 121 S. Front Street Philipsburg, PA.
Money Raised is Distributed to:
YMCA $4,300
Windy Hill $1,000
YMCA Angel Tree $500
Cen-Clear Giving Tree $500
Holt Library $500
Philipsburg Historical Foundation $500
CPCA Food Bank $500
Moshannon Valley EMS $300
Trinity Methodist Church Shoe Bank $300
West Branch Shoe Bank $300
All God's ChildrenDiaperDepot $300
Osceola Mills Community Library $300
P.R.C. (Main Street Program) $300
Angel Scent Soap Pantry $300
Osceola Mills Spirit Day $300 –https://osceolamillshistorical.org/
Clear-Cen Pool $300
All God's Pet Pantry $300
Shaw Memorial Library $300
Osceola Mills Food Bank $300
BSA $100
Osceola Community Halloween $100
Relay for Life $50
Are you ready to join us? Contact us or Apply
Community Service Projects
At the Kiwanis, we believe that by sharing our talents we can make our corner of the world a better place. Check out how a little bit of effort can make a difference in a community!
Annual Road Clean up
Our Kiwanis club helps keep Philipsburg Beautiful with the annual road clean up on Black Moshannon Road.